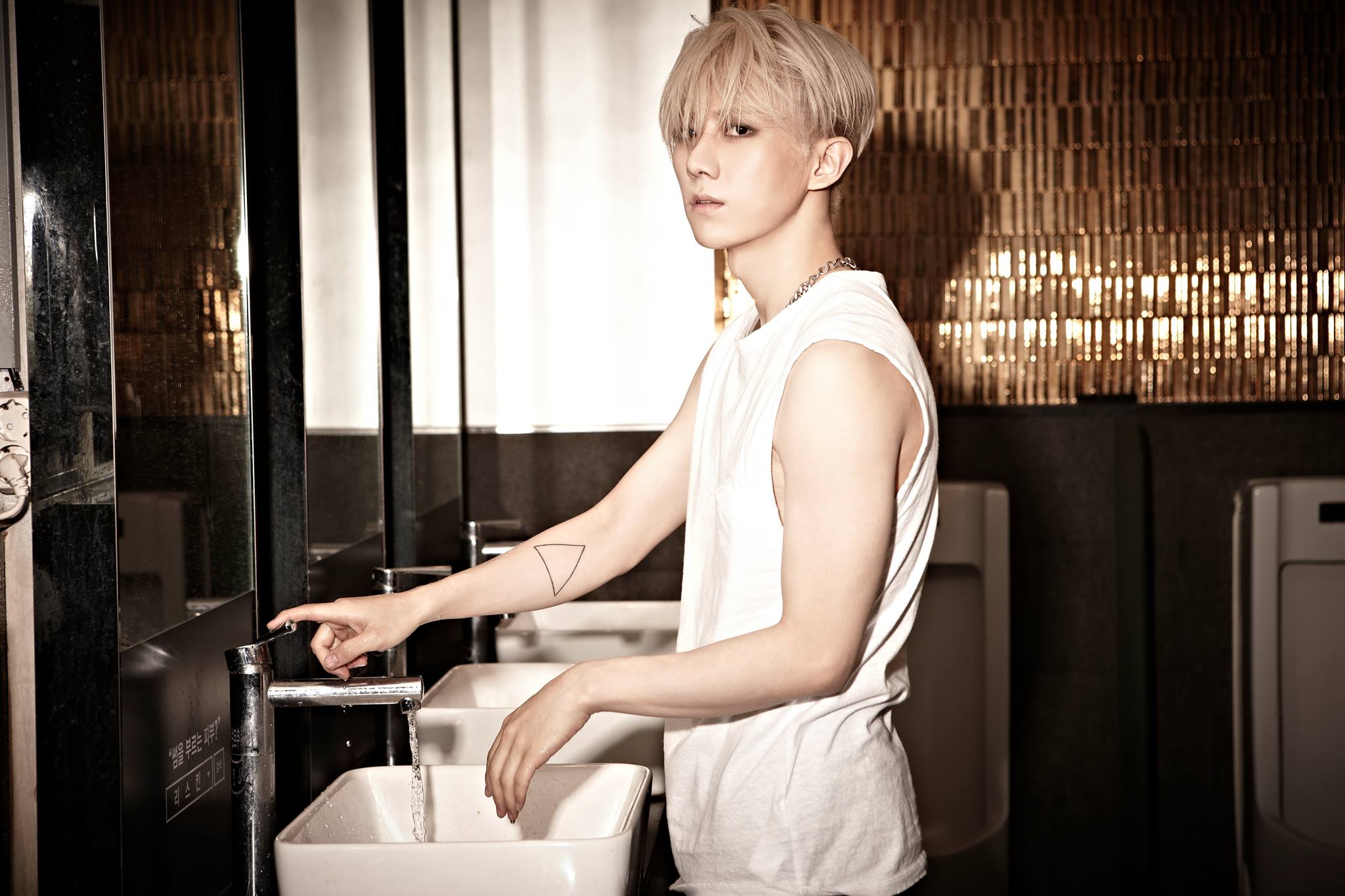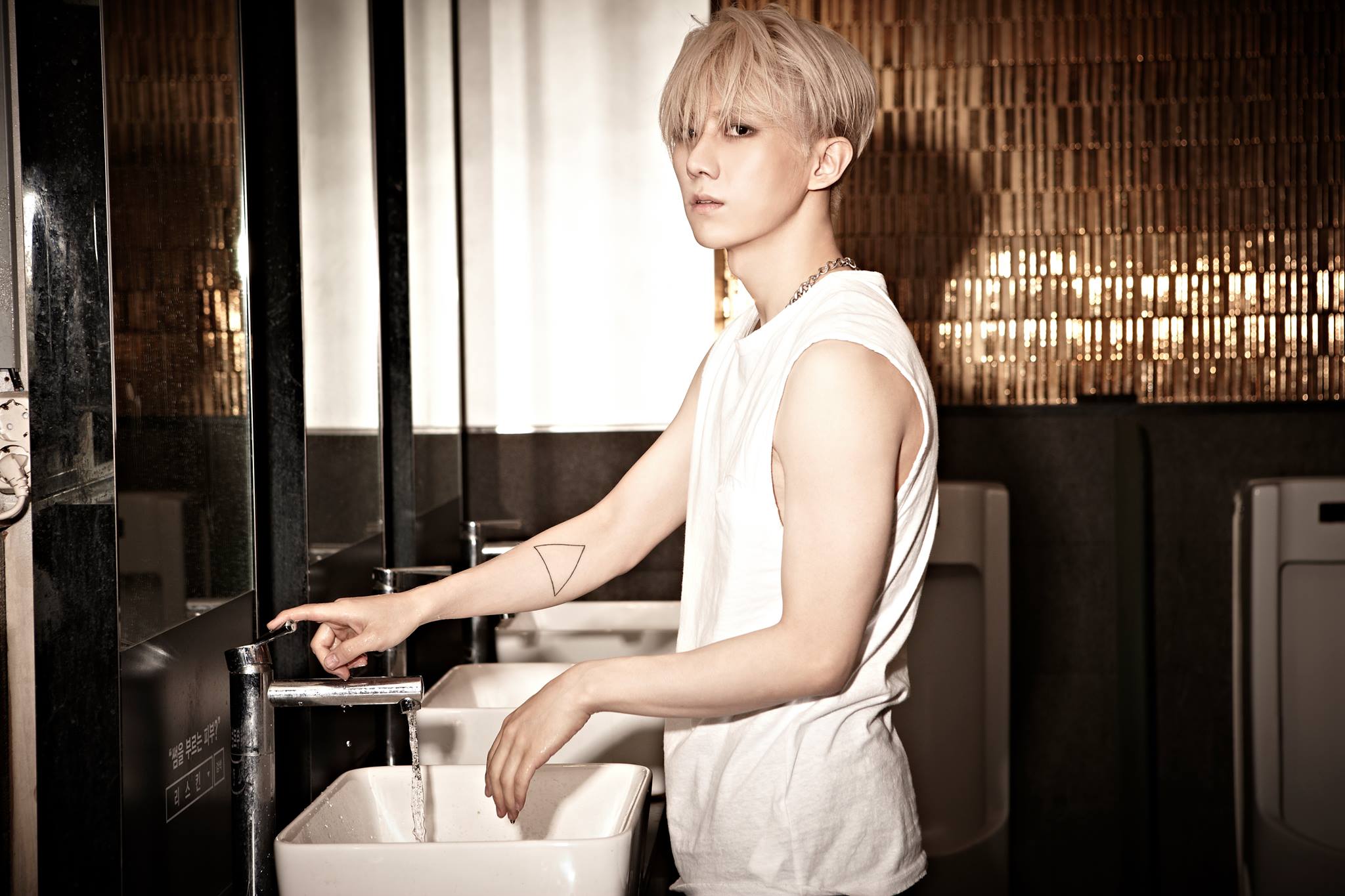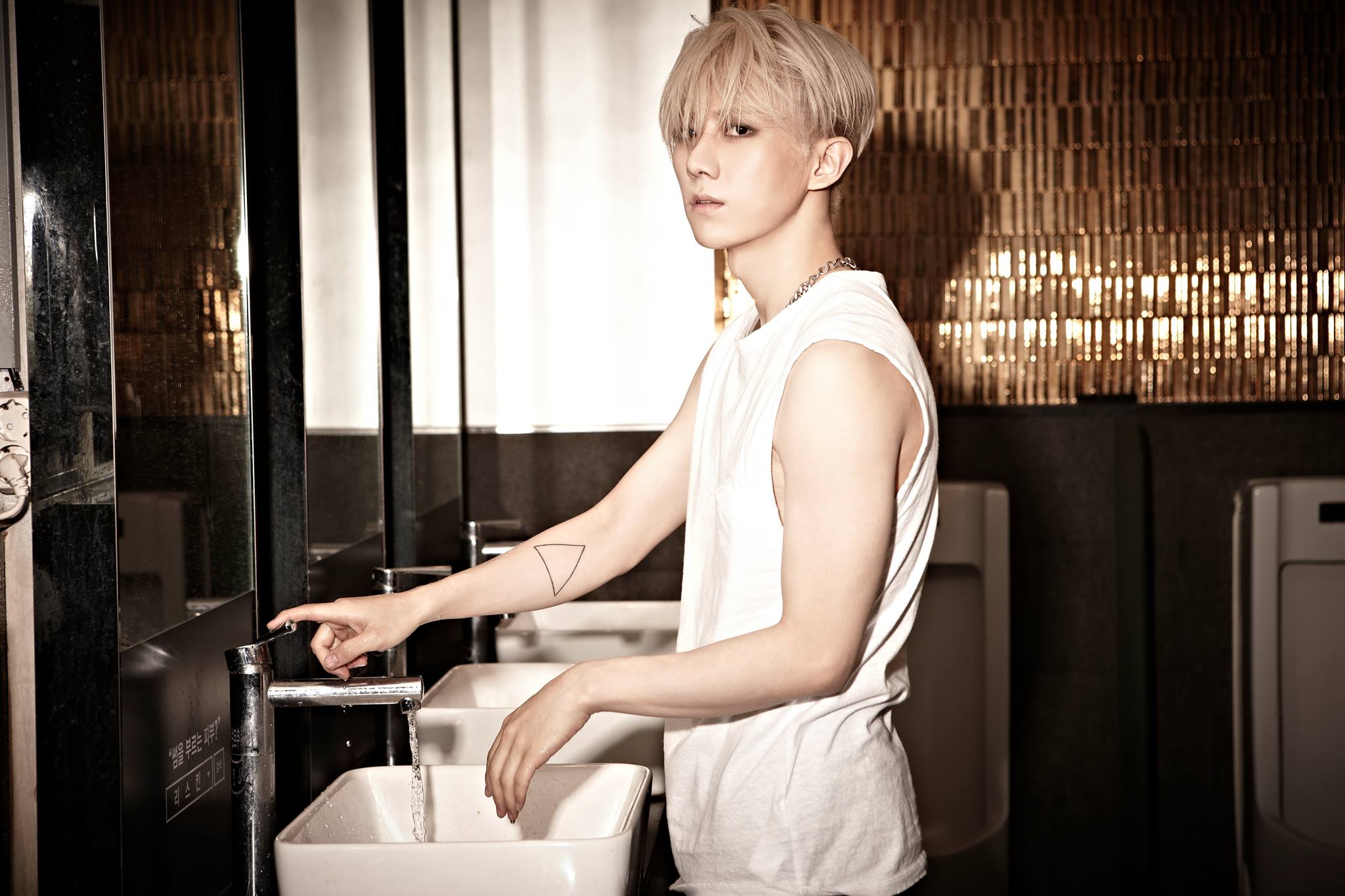 After much build up with flawless teaser images and a glorious dance teaser video, BEAST's Hyunseung finally made his solo debut today with You're the First. The video, song, and choreography is everything fans wanted and then some. I mean, the boy has the whole package: he can sing beautifully, he has all the right moves, and he's easy on the eyes. And not only is the music video an explosion of color, the song is awesome. You might want to watch it more than once. That's why I compiled a few thoughts, just for fun, that ran through my mind.
1. Ladies and gentlemen, the gun show just began
2. Subtle Chanel swag, ok, I'm with it
3. This opening scene has a Justin Timberlake chasing-the-girl-as-I-dance thing that I dig
4. Girl, you're hot, but the leopard bustier has to go
5. Doesn't she look a little bit like Hyuna, though?
6. Yes Hyunseung, cop a feel, you're old enough
---
---
7. … but then you have to take it, also
8. How does he make the choreography look so effortless, like it's all part of his expressions and mannerisms?
9. The chorus might be just a single sentence, but I'm already singing it
10. I fxxk with this beat
11. How the hell does this guy pull off a smokey eye better than most girls?!? Ughhhh
12. Hyunseung seems all quiet and shy and out of it on his variety show appearances, but he's definitely very present now
13. You're a freak. You know it, I know it, we all know it
14. … But the girl is fine, so who can blame him?
15. Cube Entertainment did him wrong with BEAST's last comeback, but this blond look is everything!
16. The all white ensemble suits him well, too
17. The song is so funky, even with all the EDM/trap beats and synth
18. That Dsquared2 parka tho
19. No! Take that hat off!
20. Ayyyeee Giriboy rocking dark roots and eyebrows with blond hair looking fly as hell
21. Yoseob's boxing classes came in handy
---
---
22. That elevator scene… 4D my a**
23. DAAANCE BREAAAAK
24. SLAAAAAAYYY
25. The video girl's grinding skills are weak
26. WE SAW THAT!
27. Boyfriend shirt? We all know what that means! That was no dream.
But if you want to put our commentary into context, here's the music video for you to enjoy yourself:
BONUS: This just in, Hyuna's reaction:
http://thewhimsicalwonderland.tumblr.com/post/118251084432/hyuna-watching-hyunseungs-teaser-mv-like
What were some of your reactions to the music video and song? Share your thoughts in the comment section below and be sure to subscribe to the site and follow us on Facebook, Twitter, Instagram, and Tumblr to keep up with all of our posts.
https://kultscene.com/wp-content/uploads/2015/05/11206887_1056373154413968_2184982202731965750_o.jpg
1365
2048
Alexis Hodoyan-Gastelum
http://kultscene.com/wp-content/uploads/2018/02/KULTSCENE-LOGO-2018-TRANSPARENT-RED.png
Alexis Hodoyan-Gastelum
2015-05-07 18:14:54
2015-05-07 18:16:56
27 Thoughts About Hyunseung's New Music Video 'You're the First'