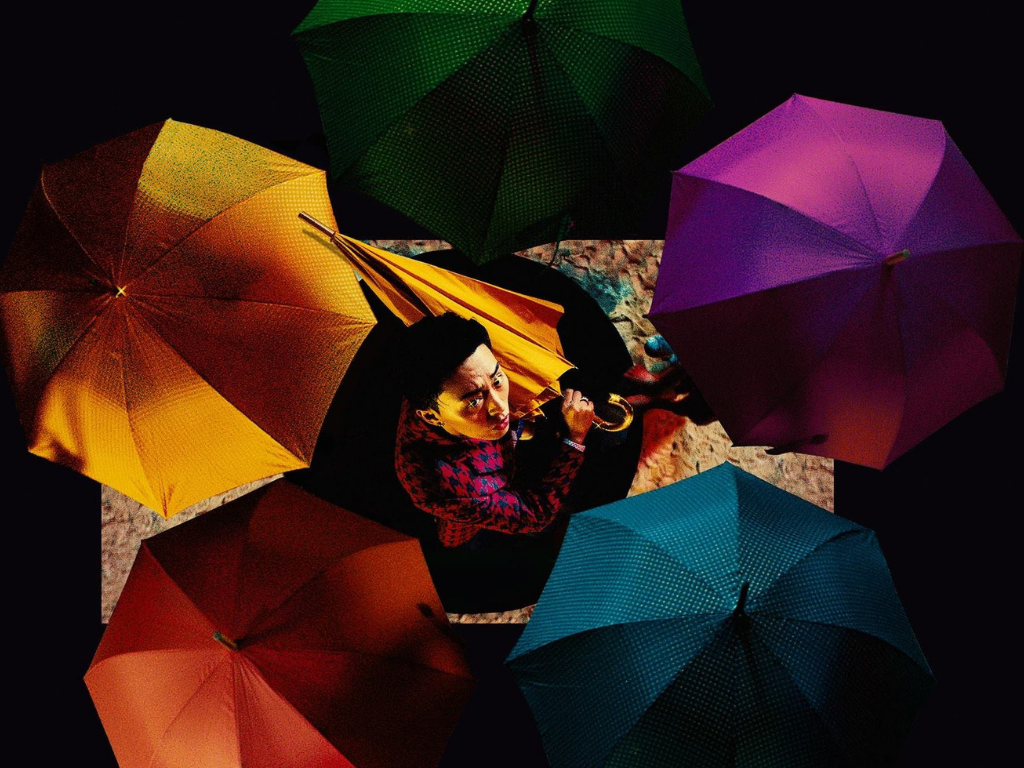 An impressive resume including works with YG Entertainment unit MOBB and JYP Entertainment's Suzy are highlights for audiovisual collective Dream Perfect Regime, or DPR for short. The Seoul-based collective is transforming the way music and visuals are perceived in entertainment through experimental beats and breath-taking visuals.
At the forefront is Live who is currently the collective's only artist. His debut album, HER, quickly put him on the radar in Korea's hip-hop scene. Producer DPR Cream, Director DPR REM and Creative Director DPR Ian bring Live's lyrics to life while Jaean and Jimmy assist in management. Like Live, Cream REM and Ian adopted the abbreviation of Dream Perfect Regime in their monikers.
And for the first time, DPR Live and the entire DPR crew will be together giving fans a chance to participate in epic fun and craze. The Coming To You Live world tour (CTYL for short) kicks off at Vogue Theatre in Vancouver on Sept. 30 followed by Neptune Theatre in Seattle on Oct. 1, Concord Music in Chicago on Oct.2, The Opera House in Toronto on Oct. 4, Terminal 5 in New York on Oct. 5, The Loft at Center Stage in Atlanta on Oct.7, Warehouse Live in Houston on Oct. 8, Canton Hall in Dallas on Oct. 10, The Novo in Los Angeles on Oct. 12, and The UC Theatre San Francisco on Oct. 14. The guys will then head to Europe and the Asia-Pacific region for the second and third legs of the tour.
From his beginning tracks on SoundCloud to popular features, these 10 songs are just a glimpse into Live's ability as an artist and entertainer and will definitely get you ready for their upcoming tour. His songs offer a new insight to Korean hip-hop culture and seeing it on tour is a treat. The experience and rush increase the bond and support between fans and artist even if it's just for a few hours.
"To Myself"
"To Myself" is the official hype song for DPR, serving as the ultimate solidarity between DPR and fans. The song's addictive "DPR, we gang gang" is a lyric fans cannot wait to shout together during the tour. I'm sure we all can't wait to see Jimmy Cline do viral dance moves to this song.
---
---
"Eung Freestyle"
If "To Myself" wasn't enough to get you hyped for DPR, then this freestyle will seal the deal. Putting his own twist on the viral "MMM-freestyle," he showcased his rap skills along with Sik-K, Punchnello, Owen Ovadoz, and Flowsik on "Eung Freestyle." It's bound to get your head bobbing and loosen you up for copious amounts of fun.
"Thirst"
"Thirst" takes us back to Live's SoundCloud beginnings. It expresses his ambition of achieving his rap dreams. It's a relatable anthem for all of us wanting to achieve dreams no matter the obstacles and doubts.
"Playlist"
"Playlist" is a groove that fits the ease of summer while showing Live's flexibility in experimenting with different sounds while keeping the core of his sound. Captivating colors, beats, and melodies combined with LIVE's soft voice create a song that's a summer essential.
"Martini Blue"
If there was ever a time we wanted to get away and sip our favorite drink, "Martini Blue" can be thanked. The use of a synthesizer and ad-libs create a relaxing aura that hypnotizes listeners. It's a slower track that adds balance among high energy fans are used to.
"Know Me"
People tend to think they know us when they haven't a clue, and this speaks our souls about showing who we are without a care. "Know Me" is an ode to blocking the haters and living your best life.
"Jasmine"
"Jasmine" is DPR LIVE's most popular song boasting over four million streams on Spotify. The song is an allusion to Aladdin's "A Whole New World." Live's raps about being able to show a love interest a new world and paint it black and gold. "Jasmine" leans towards the chill vibes serving as a foil to the usual hype that accompanies his music.
---
---
"Action!"
Featuring GRAY, "Action!" made us want to be the leading lady in a movie. Shout outs to Emma Stone, Emma Watson, and Emily Ratajkowski became stuck in our heads allowing us to daydream about having full service on a movie set while Live vies for our attention.
"Right Here Right Now"
It's all about being in the moment for this collaboration featuring Jay Park and Loco. Each artist brings his respective flavor to "Right Here Right Now." It's definitely a track that would be a treat for fans to be performed on the tour.
"Dream Perfect"
The beginnings of Dream Perfect Regime come to light in this track. "Dream Perfect" is a promise of achieving greatness as a team. Strong friendship and ambition are at the core of this track, as Live claims, they're "the team." There's no competition except to be better than they were before.
While European shows are sold out,
dates across North America
and Asia-Pacific are readily available. So, grab your favorite pals for a night out! What DPR Live songs are you listening to prepare for the tour? Let us know your picks and thoughts on the concert in the comment section below. Be sure to subscribe to the site and follow us on
Facebook
,
Twitter
,
Instagram
, and
Tumblr
to keep up with all of our posts.
https://kultscene.com/wp-content/uploads/2018/09/dpr-live_coming-to-you-live-tour-2018_na.png
768
1024
Nnehkai Agbor
http://kultscene.com/wp-content/uploads/2018/02/KULTSCENE-LOGO-2018-TRANSPARENT-RED.png
Nnehkai Agbor
2018-09-05 16:17:59
2018-10-16 16:04:10
10 songs to get you ready for DPR's 'CTYL 2018' world tour