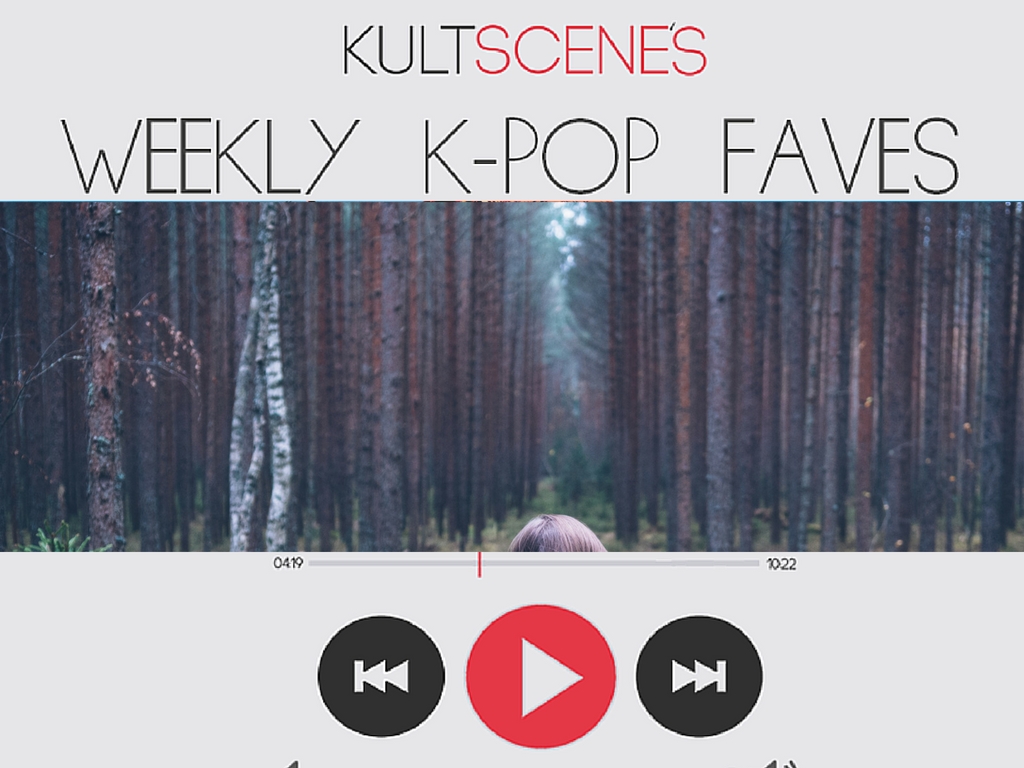 October is just about over, and with it is one of the busiest month for K-pop in the past year! This week, our KultScene Weekly K-pop Playlist overlooked some of the biggest names in favor of musicians who we feel could use a bit more attention. Like EXO's Lay (Just kidding!). Also included in this week's playlist are songs by Korean-American singer Grace, Crucial Star and Kim Na Young, and indie artist Mugamgak.
"Trick or Treat" by Grace (Released Oct. 26)
Female rappers came out in force this week, but few can boast the personality of every cool person's favourite New York born Korean artist Grace. Just in time for Halloween, she has released "Trick or Treat," a filthy slice of hip-hop. Extremely heavy synths and bass kick in straight away, proving unstoppable as the song goes away. It's a fearsome concoction of deep sounds that bring the scary atmosphere. The best thing about Grace is that she can swap between rapping and singing with seemingly no effort. It gives an extra dimension to her music, with little need for features and showcasing her talent. Like Azealia Banks, minus the problematic fave syndrome.
–Joe
---
---
"Lose Control" by Lay (Released Oct. 27)
I don't care that this song is not K-pop. Lay is a K-pop star, from an important K-pop company in the country that produces K-pop. So yes, we're going to talk about "Lose Control" and how it's a good apology from SM Entertainment to fans who have been suffering from their neglect of one of their best talents. In "Lose Control," Lay got to show off what he's good at: sexy dancing and good enough (let's be real, he's not the best) R&B vocals. The whole concept fits him like a glove and proves he can pull off a solo without the need of the rest of the EXO members in a sub-unit (#shadenoshade). "Lose Control" is a pretty standard R&B track, but when you look at the whole package — the smooth moves, the body rolls, the no-shirt scene, and all the silk — it's golden.
— Alexis
"The day my heart fell apart" by Mugamgak (Released Oct. 25)
This debut release from Madeleine Music's newest artist is a gentle and emotional ballad which is perfectly suited to Mugamgak's sentimental voice. His beautiful voice has a high register, which makes reaching climactic high notes effortless for him, creating a wonderfully enjoyable listen. I'm more than happy to report that this song is quite well-received in Korea, partly owing to the fact that the singer had a sizeable fanbase from posting covers on Youtube before officially debuting. His experience as an artist is evident through this debut and I can't wait to hear more from him.
— Anna
---
---
"Fall" by Crucial Star feat. Kim Na Young (Released Oct. 27)
K-pop is good and all, but I'm always a fan of Korea's affinity for coffeehouse music, especially when it's seasonal. Every year it feels like there's a song or two that perfectly reflect the mood of a season, whether it's a song like the infamous "Cherry Blossom Ending" or Kyuhyun's "At Gwanghwamun." I think that "Fall" by Crucial Star and Kim Na Young is that song. But unfortunately, I doubt this one will ever truly gain popular. The melodic hip-hop track is a bit too under the radar to garner a large following, but when I first heard it, I felt like I was sonically being enveloped in the changes of autumn. (And it doesn't hurt that it has one of the most beautifully shot music videos of the year).
— Tamar
What was your favorite song of the week? Share your thoughts in the comment section below. Be sure to subscribe to the site and follow us on Facebook, Twitter, Instagram, and Tumblr to keep up with all of our posts.
http://kultscene.com/wp-content/uploads/2016/10/Untitled-design-3.jpg
768
1024
KultScene
http://kultscene.com/wp-content/uploads/2018/02/KULTSCENE-LOGO-2018-TRANSPARENT-RED.png
KultScene
2016-10-30 19:44:41
2016-10-31 06:42:00
Weekly K-pop playlist: October 24 – 30