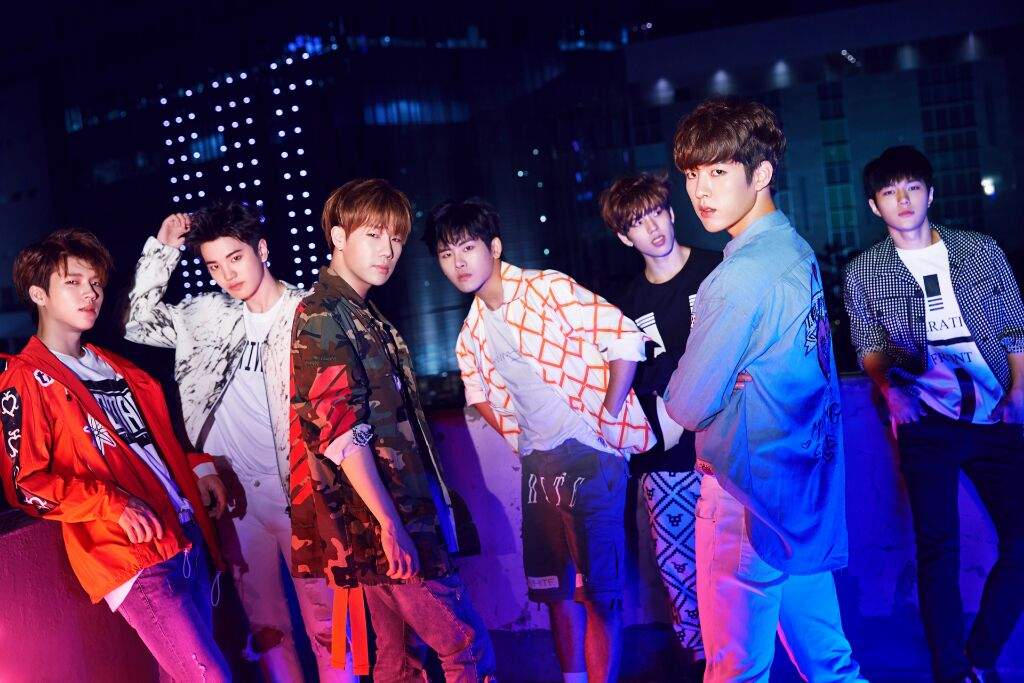 When it comes to K-pop, I have a lot of love for fandom names and have self-identified by many over the years, but when it comes down to it I don't think I've ever felt more of a connection than the one I have with INFINITE's fandom, Inspirit. On the 10th anniversary of their debut on June 9, 2010 with "Come Back Again," I couldn't resist the urge of writing something about how this fandom name, this verb, has come to mean something truly special to me.
According to Merriam-Webster, the word "inspirit" simply means "to fill with spirit." Synonyms include words like "encourage," "hearten," and "embolden." These are all feelings that my love of INFINITE has encompassed over the years, even though that flame of love that once burned so passionately now sits nestled in my heart like an ember steadily, only flaring occasionally in moments of intense emotion.
What is it about INFINITE that I find, personally, so uplifting? It's hard to put into words, but I wanted to try, so if you're interested, please bear with me. If not, please go watch "The Chaser" music video, it will probably be enough of an explanation.
If you've ever gotten yourself into a mess of your own making, you know that there's no more of a disheartening feeling than recognizing you have to just deal with It. It is one of the hardest experiences in the human lifespan, I believe, when you have to take ownership of something you've done that has changed your life forever and impacted it in a negative way that cannot be undone. Unlike many bad situations, you can't point to others when the impact of the decision hits, it is all on you and your poor judgement. Obviously there are outside factors, but in that moment, it is absolutely devastating.
At the very tail-end of an experience like this, which I will not get into because honestly I don't want to spend time thinking about that situation any more than I already did back then, I "met" INFINITE in 2010. Their First Invasion is such an innately bright and warm album, and it captured my attention. I didn't necessarily go full-blown Inspirit until 2011, after INFINITE's discography ("BTD!" "Can U Smile!" "Nothing's Over!" Be Mine!" Paradise!" Shot!, the most underrated INFINITE song in my honest opinion) absolutely dominated my listening and their variety show Sesame Player landed the members, and their ragtag escape routes as they ran screaming in a game of tag of sorts with their managers, into my heart.
Over the years, my relationship with INFINITE has grown and changed. I'm around the same age as the members, and a lot of my life's milestones have happened alongside theirs as I progressed in both my academic and professional careers, always with their music guiding things in the background.
Whether it was their bright summer concert videos or their poignant ballads or their oh-so-impactful choreography, I inevitably felt all the feels when watching them perform, and then turned to their variety shows where they inevitably did something really, really, really dumb and it was a mess that had at least one member shouting at the others about how ridiculous they were being.
And, of course, the love of my life, "The Chaser" dropped in 2012. I remember exactly where I was in college, and in which seat I sat in and on which old oak table I banged my head on, when I watched its music video for the first time and knew I'd probably never find another song I liked more. Still haven't, but who knows? Maybe someday! (Sorry, "Last Romeo," you're a close runner up though.)
The next year, I studied abroad in Seoul as part of my degree and saw INFINITE several times, and witnessed in-person at One Great Step the members' teary reaction to bombshell news that SM Entertainment was acquiring INFINITE's company Woollim. It was emotional, and being in my early 20's it became a moment I ended up thinking back to a lot when career paths diverged. Fittingly, when I started my first job I used an INFINITE lanyard, the one from the third gen fanclub membership kit, the only membership kit I've ever invested in from a K-pop group, and even when I was going to a newsroom at 2am it made me happy to think about the songs I love, and the warm-feelings the men behind them have given me, and it made me smile.
I really wanted to write something more in-depth about my love of all that INFINITE stands for to me, but the words aren't coming, as the capacity to turn those feelings to the prose I feel is appropriate has failed me. But I hope whoever is reading this still enjoys as I ruminate on how I've been happy with their songs, sad with their songs, and their music has more or less been what I turn to, even now ten years later, when I want to just put on music and enjoy in the background. It has more or less become the soundtrack of my twenties, and there's something I find truly inspiriting about that.
It wasn't until the last month or so when I really actively thought about how INFINITE is so important to me. It's one of the only fandoms I've ever been part of that none of my close friends enjoys as intensely as me, so it's always kind of been this little K-pop room that I can sit in on my own when I need a break from everything.
The importance of my bond with INFINITE, more as an idea than as a band, hit a few weeks ago. I saw a comment on social media by someone who I consider a friend and who considers themselves a K-pop connoisseur, saying that they feel rising acts, including INFINITE, are really gaining in popularity among international K-pop fans lately. I had to physically restrain myself from commenting, because I couldn't really come up with a way to reflect how comically tragic that was, and my little freak out over it kind of honed in to me how my life has become better because INFINITE exists, which is honestly so cheesy I'm kind of laughing as I write that line but that's the beauty of how we as humans interact with art, no?
I went through a variety of thoughts as I read the post. Were they really talking about INFINITE? The INFINITE who had raised the bar for synchronization in K-pop. The INFINITE that had brought forth their own distinct synth-pop, baroque-esque style of boy band songs that are best when played with a full orchestra. The INFINITE that has such good album introductions they may as well release them on their own album. The INFINITE that not only released multiple concert albums to show off both their expressive vocals and acknowledge the fan experience with Inspirit's supportive fanchants honestly dominating some tracks, but also released instrumental versions of their discography onto an album because why the hell not when the music is so good? The INFINITE I always returned to when I needed to be uplifted?
It wasn't that this friend saw international K-pop fans discovering INFINITE,I realized. Rather, their perception came from how, I think, Inspirit have kind of been hopping back to life on social media now that Sungkyu's back from the military (and throwing staff's phones) and Woollim was pushing some content ahead of the tenth anniversary. But it hit home to me that INFINITE has, in a way, become removed from the consciousness of many K-pop fans currently in English-speaking spaces. Their music and their career is recognized, but the impact that INFINITE had in the moments that they were at their peak has kind of gone by the wayside, some of the moments that I almost can feel physically when I think back to that time of my life. Obviously this is to be expected that an older group feels some loss in popularity; change is fast in the world of K-pop. But the experience reminded me that even though INFINITE as I once remember it may be gone, the memories and the feelings aren't. So maybe I'm not always talking about INFINITE, but the impact my moments with INFINITE have had on me is always there.
More recently, a few days ago, I was listening to "Still I Miss You" from the One Great Step Returns concert album, and it struck me how the song could apply to my relationship with INFINITE. As I was sitting there, singing along to the fanchant of the members' names and the members' voices, I thought "Ah, I guess I will always miss INFINITE as it once was" but then it hit me. Just because INFINITE isn't always there anymore, just because INFINITE has changed and grown up a bit, the feeling of exhilaration their music, their career, made me feel throughout the past decade will likely never leave me. It's not that I'm missing INFINITE, it's that I'm still feeling their impact on me and my life even now.
I guess, at the end of this ramble of my thoughts, all I really want to say is this: Happy anniversary, INFINITE, and happy anniversary to anyone else out there who has become infinitely inspirited by your bond as a fan with them and their music. I'm signing off to go watch the newly-released Begin Again fanmeet video!
What are your thoughts on INFINITE? Let us know in the comment section below and be sure to subscribe to the site and follow us on Facebook, Twitter, Instagram, and Tumblr to keep up with all of our posts.
http://kultscene.com/wp-content/uploads/2020/06/43dc891f6010b772e45f88d1027bbc878045e1f9_hq.jpg
683
1024
Tamar Herman
http://kultscene.com/wp-content/uploads/2018/02/KULTSCENE-LOGO-2018-TRANSPARENT-RED.png
Tamar Herman
2020-06-09 20:32:10
2020-06-12 07:26:32
Thoughts on Being Infinitely Inspirit, in Honor of INFINITE's 10th Anniversary