It's Valentine's Day again and despite its grisly origins, the 14th of February is probably the most romantic day of the year. Romantic comedy is a really popular genre for K-dramas, so there will never be a shortage of dramas to get you in the right mood for this special day. Ranging from period dramas to hit modern ones, here are five spectacular K-dramas to put you in the Valentine's Day mood. Who knows, you could even get some last minute celebration ideas from these shows!
1. "Queen Inhyun's Man"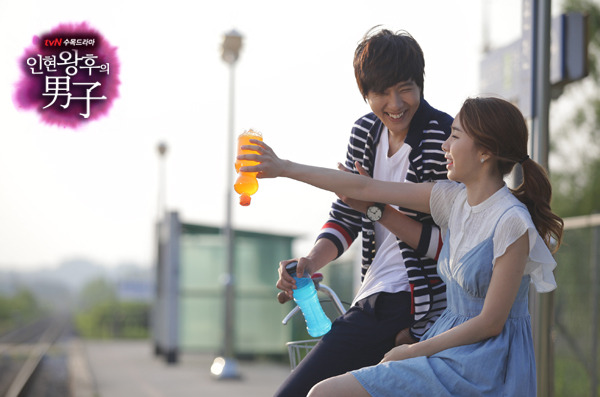 "Queen Inhyun's Man" was so much more than a romantic comedy because it remains one of the few K-dramas to actually get the time travel trope right. At the heart of it all however, the beautiful relationship between Yoo Inna and Ji Hyun Woo was the drama's winning factor. They had a perfect chemistry, they looked good together, and their relationship was so well-crafted that the romance became real. Despite being star-crossed lovers, they managed to overcome all odds (including that of distance and time) and their sweet resolution will definitely leave you swooning.
2. "The Greatest Love"
Gong Hyo Jin seems to click very well with every actor she works with but "The Greatest Love" is definitely one of her best works. Her romance with Cha Seung Won was chock full of chemistry and this showed even when they were having petty arguments. The drama had a pretty interesting set-up as well, with the show being centered around Korea's entertainment industry, but it was the iconic character of Dokko Jin (Cha Seung Won) that stole the show (and probably the hearts of all the female viewers as well). A top star with a horrible personality and a machine for a heart, Dokko Jin was at first just another bad boy, but Cha Seung Won played him with a subtlety and depth that made him extra relatable to viewers.

---
---
3. "You Who Came From The Stars"
Easily the biggest hit of 2014, "You Who Came From The Stars" had many novel plot points along with great and dedicated actors, but above all an addictive romance. Despite their age gap, actors Kim Soo Hyun and Jun Ji Hyun were a very believable and shippable couple. Whether it was their lively banter or their sizzling eye gazes, the couple was a joy to watch. There were many ultra romantic moments in this drama as well, whether the couple was hanging out at a secluded island or when fairy lights just magically lit up around them (perks of having an alien boyfriend).
4. "Pinocchio"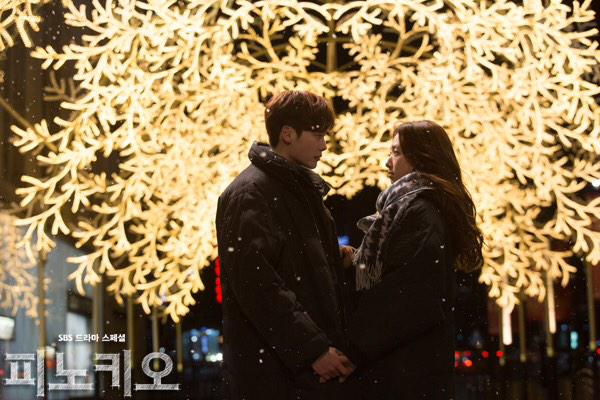 Another drama with many fairy-tale like moments, "Pinocchio" didn't have the strongest storyline or premise, but it definitely succeeded in the romance department. Lee Jongsuk and Park Shinhye displayed such a great relationship that up till today, rumors of them dating are still rampant (despite the actors denying it sometime last year). Just like Gong Hyojin, Park Shinhye has had many wonderful co-stars (Jang Geun Suk, Lee Minho), but her romance with Lee Jongsuk was definitely the most believable because both actors threw themselves into their respective characters. The characters were enthusiastic about journalism, but also about following their heart. As you can probably imagine, their romance was filled with many heart-melting/stopping/wrenching moments that made this drama very memorable.
---
---
5. "She Was Pretty"
From a brother-sister relationship in "Kill Me Heal Me" to that of lovers in "She Was Pretty," Park Seo Joon and Hwang Jung Eum presented a natural chemistry that was more romantic than I thought possible. There was nothing original about their romance, which included being each other's first loves when they were young and reuniting as adults, but somehow it magically worked. "She Was Pretty" was like a fairytale at some points because of its encouraging message that superficial beauty didn't matter as much as inner beauty. Park Seo Joon in his role of Ji Sung Joon showed his love for Kim Hye Jin (Hwang Jung Eum) perfectly, not only through big gestures (back hugs, kisses) but even through actions like affectionately gazing at Hye Jin and smiling slightly to himself. There are many beautiful and romantic scenes in this drama which will definitely warm your heart even on cold winter days and will leave a smile on your face.
Have you watched these dramas? What are you going to do for Valentine's Day? Share your thoughts in the comment section below and be sure to subscribe to the site and follow us on Facebook, Twitter,Instagram, and Tumblr to keep up with all of our posts.
https://secureservercdn.net/166.62.108.139/fmb.8e9.myftpupload.com/wp-content/uploads/2016/02/1455459489102.jpg?time=1663381003
2048
2048
Anna Cheang
https://secureservercdn.net/166.62.108.139/fmb.8e9.myftpupload.com/wp-content/uploads/2018/02/KULTSCENE-LOGO-2018-TRANSPARENT-RED.png
Anna Cheang
2016-02-14 06:24:36
2016-02-14 06:24:36
5 K-Dramas To Get You In The Mood For Valentine's Day